EL-319 (NEMA L10-30P LOCKING TYPE)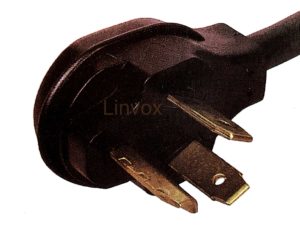 EL-319 (NEMA L10-30P LOCKING TYPE)
North American NEMA 10-30P 3 Prongs Dryer Plug. Rated 30A. 125/250V. Canada CUL approved.
Download Spec. Sheet
Product Description
A North American NEMA L10-30P locking type dryer plug for the North American market. While this plug looks similar to EL-321 plug, this locking plug only has 3 prongs instead of 4. Furthermore it rates up to 30A and 125/250V AC Max. Lastly, it carries Canada CUL approval.
---