EL-415 (JIS C 8303 & CNS 10917)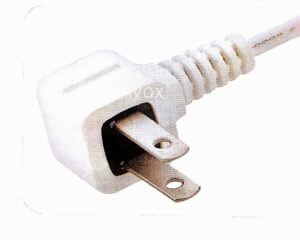 EL-415 (JIS C 8303 & CNS 10917)
Japanese JIS C 8303 plug. This plug is also a 2 piece molded plug. Japan PSE Approved.
Download Spec. Sheet
Product Description
This is a 2 prong plug made for both Japan and Taiwan market. In addition, this plug is a 2 piece molded plug. Since it is for both markets, it carries Taiwan BSI and Japan PSE approvals.
---