EL-702B (IEC 60320 / C13)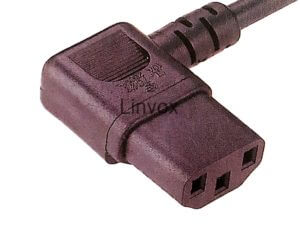 EL-702B (IEC 60320 / C13)
IEC 60320/C13 connector. Similar to the EL-702 connector the aesthetics of the mold is different. Worldwide Approvals.
Download Spec. Sheet
Product Description
Unlike our EL-702 connector, the mold aesthetics is different on this connector. Furthermore, this IEC 60320/C13 connector is the angled version. Like other 3 pin connectors, this carries world wide approvals.
---