EL-707 (EXTENSION CORD CONNECTOR)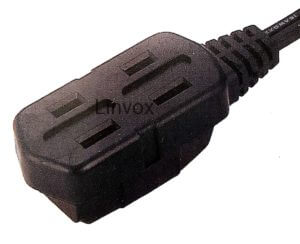 EL-707 (EXTENSION CORD CONNECTOR)
2 prong extension cord connector. UL & CSA approved. Japan PSE approved.
Download Spec. Sheet
Product Description
A popular extension cord connector made for both North American and Japan market. Furthermore, this connector rates from 7-15A and 125V AC Max. Lastly, this connector carries UL, CSA, and Japan PSE approvals.
---